WASHINGTON: Microsoft has declared the recruitment of Sam Altman, the former CEO of OpenAI, and Greg Brockman, a co-founder, subsequent to a significant restructuring within the AI company last Friday.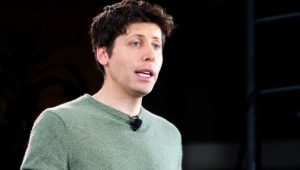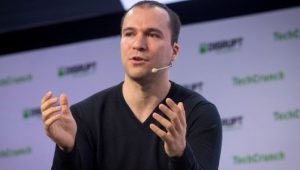 Altman faced dismissal from the company due to concerns about his leadership capabilities expressed by the board, while Brockman resigned from his position as chairman on the board, as part of the management reorganization.
Amid negotiations aimed at potentially reinstating Altman at OpenAI over the weekend, Microsoft CEO Satya Nadella confirmed that both Altman and Brockman will be leading the company's newly established advanced AI research team.
This move signifies another substantial stride for Microsoft in its quest for pioneering AI technologies and acquiring top talent.
"We're thrilled to announce that Sam Altman and Greg Brockman, along with their colleagues, will be joining Microsoft to steer a new advanced AI research team," stated Nadella.
"We anticipate facilitating their success by swiftly providing the necessary resources."
We remain committed to our partnership with OpenAI and have confidence in our product roadmap, our ability to continue to innovate with everything we announced at Microsoft Ignite, and in continuing to support our customers and partners. We look forward to getting to know Emmett…

— Satya Nadella (@satyanadella) November 20, 2023
The hiring of Altman by Microsoft occurred shortly after negotiations with OpenAI's board failed to reinstate him as the CEO, as the company's four-person board declined to step down to allow his return.
Subsequently, Emmett Shear, former CEO and co-founder of Twitch, was appointed as the interim CEO of OpenAI, succeeding Mira Murati, who took on the role of interim OpenAI CEO following Altman's abrupt dismissal.
While Shear's employment hasn't been officially confirmed by OpenAI, it is anticipated to be announced imminently given Microsoft's recent recruitment of Altman.
Altman and Brockman convened with executives at the company's headquarters in San Francisco on Sunday, following an invitation extended by Murati to them, as reported by The Information earlier that day.
Altman deliberated a potential comeback to the company responsible for ChatGPT, proposing enhancements to the company's governance structure, even as he contemplates launching a new AI venture, as per Reuters on Sunday.
On X, a messaging platform, Altman shared an image of himself wearing an OpenAI guest badge captioned: "First and last time I ever wear one of these."
The abrupt removal of Altman distressed current and former employees and raised concerns about the impact of sudden management upheaval on an upcoming $86 billion share sale.
The Information reported that Brockman, OpenAI's former president and co-founder, also appeared at the office on Sunday.
Before Microsoft announced the hiring of Altman and Brockman, The Information had mentioned that if Altman rejoined OpenAI, Microsoft, its major supporter, was contemplating a position on the board.
(Islamabad51_Newsdesk)