Michael Oher, a former NFL player whose inspiring life was depicted in the 2009 film "The Blind Side," has taken legal action against the widely acclaimed book and movie, alleging that they propagated a distorted account of his story.
Based on the book by Michael Lewis, "The Blind Side" chronicles the life of Oher, an African American orphan who transitioned through foster homes before being adopted by an affluent white family. The cinematic production aimed to portray his remarkable journey to becoming a successful NFL athlete.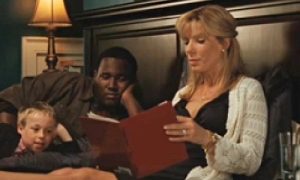 Allegations Unveiled: Oher Claims Deceptive Conservatorship, Seeks to Sever Ties with Tuohy Family
In recent court documents, Oher asserts that Sean and Leigh Anne Tuohy did not truly adopt him but rather manipulated him into consenting to their conservatorship immediately after he turned 18. This purportedly allowed the Tuohys to benefit significantly from the film's royalties, while Oher received no genuine familial relationship in return.
According to the filed petition, Oher's realization of this alleged deceit dawned upon him in February 2023, causing him profound distress and humiliation. He contends that the conservatorship, which he believed would bind him to the Tuohy family, was in fact a means for them to exploit his image and name.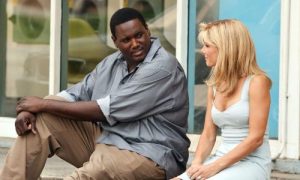 Retired Athlete Seeks Resolution: Oher's Legal Pursuit Aims to Sever Conservatorship Ties
Through his legal action, Oher aims to terminate the conservatorship held by the Tuohy family, thereby revoking their ability to use his identity and likeness for promotional purposes related to their endeavors.
The lawsuit also sheds light on a claim made in Oher's 2011 memoir, where he outlined that the Tuohys assured him that conservatorship and adoption were nearly indistinguishable, differing primarily due to his age.
Legal Counsel Speaks Out: Attorney Shares Oher's Emotional Turmoil
Oher's legal representative, J Gerard Stranch IV, conveyed to ESPN on Monday that Oher only learned of his non-adoptive status after his retirement from the NFL in 2016. Stranch emphasized Oher's upbringing marked by familial instability, underlining that the Tuohy family's promise of love and adoption filled a void that had persisted throughout his life.
"Discovering that he wasn't actually adopted devastated Mike and wounded him deeply," stated Stranch, underscoring the emotional toll this revelation has taken on Oher.
Retracing the Film's History: "The Blind Side" Premiered in 2009
For those curious about the origins of "The Blind Side," the cinematic adaptation was released in 2009. The movie featured notable talents including Sandra Bullock, Tim McGraw, Quinton Aaron, Jae Head, Lily Collins, and more.
As the legal battle unfolds, the case continues to capture attention, shedding light on the intersection of reality and Hollywood's portrayal of true stories. The outcome of this lawsuit may reshape perceptions surrounding the widely acclaimed narrative that is "The Blind Side."
(Islamabad51-Newsdesk)