Pop sensation Taylor Swift has once again captured the attention of fans and media as she unveiled plans for the release of "Speak Now (Taylor's Version)." Swift's announcement ignited widespread speculation among her dedicated fan base, with one song in particular, "Better Than Revenge," standing out due to its controversial lyrics.
Altered Lyrics Surprises Fans in Anticipated Album Release
In a surprising twist, the much-awaited launch of "Speak Now (Taylor's Version)" brought forth modified lyrics for the controversial song, "Better Than Revenge." The initial rendition of the track had garnered attention and raised eyebrows due to lines like "She's not a saint, and she's not what you think/She's an actress, whoa/She's better known for the things that she does/On the mattress, whoa."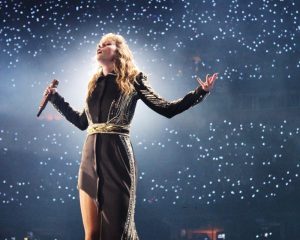 Problematic Lyrics Replaced in Latest Rendition
In the newest rendition of the song, these problematic lines have been replaced with alternative lyrics that read, "He was a moth to the flame/She was holding the matches, whoa." The alteration aims to address the concerns raised about the original lyrics and reflects a change in Swift's approach to the song.
"Better Than Revenge" Faces Criticism for Slut-Shaming Content
Recorded in 2010, "Better Than Revenge" has faced criticism over the years for its content, which has often been accused of slut-shaming. Swift addressed the problematic nature of the lyrics in a 2014 interview with The Guardian. Reflecting on her teenage years, she admitted to lacking a full understanding of feminism and its goal of advocating for gender equality. Swift attributed her misconceptions about feminism to the cultural and societal context prevalent at the time.
Swift's Decision Divides Fan Base
Taylor Swift's decision to update the lyrics of "Better Than Revenge" has generated mixed reactions within her fan base. While some question whether the original version should have been preserved as part of the album's historical context, others applaud the artist for acknowledging the criticism and taking steps to rectify the song's content.
(Islamabad51-Newsdesk)