ISLAMABAD: In a recent development, the Islamabad High Court has taken action against Director General (Admin) Saeed Ramzan of the Chief Commissioner's Office. A show cause notice has been issued to him for allegedly submitting a false statement and report.
The court's decision came during a hearing related to an illegal raid conducted at a massage center in a private housing society. The raid involved the driver of a magistrate, police constables, and individuals posing as journalists. DG (Admin) Saeed Ramzan had submitted a false report to the High Court in this regard.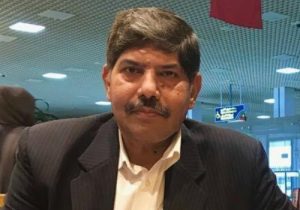 According to the court's orders, Saeed Ramzan has been summoned to appear in person on June 20 to explain why he should not face punishment under the contempt of court law.
During the ongoing hearing, the Chief Commissioner, in his statement, revealed that he personally supervised the inquiry. The report submitted by the DIG deemed the raid illegal, uncovering several serious irregularities. These included the absence of a search warrant and the unauthorized seizure of money amounting to Rs 5,76,000. Furthermore, the Executive Magistrate, Amjad Hussain Jafari, has been suspended, and an investigation leading to the withdrawal of his powers is underway.
In light of these developments, the SHO of Lohi Bhir police station, Akhtar Zaman, has been relieved of his duties. Director General (Admin) Saeed Ramzan, who submitted the false report justifying the raid, now faces contempt of court proceedings.
DG Admin (ICT) Saeed Ramzan Leaves Abroad Following Contempt of Court Notice
In a surprising turn of events, it has been discovered that DG Admin (ICT) Saeed Ramzan traveled abroad after receiving the contempt of court notice regarding the massage center illegal raid case.
Additionally, a copy of the inquiry report prepared by the Chief Commissioner of Islamabad has been forwarded to the Establishment Division and the Ministry of Interior. This development further complicates matters for Saeed Ramzan.
Furthermore, despite being transferred from Islamabad to Punjab a month and a half ago, Saeed Ramzan has not yet relinquished his post. According to regulations, he was required to hand over the charge within ten days of the transfer order. However, Saeed Ramzan continues to hold the position of DGICT, even after one and a half months have passed.
Sources indicate that Saeed Ramzan left for abroad as soon as the action against him commenced. However, his departure abroad raises additional questions.
The matter of concern arises from the fact that, as per the rules, government officials must obtain written permission from competent authorities before traveling abroad. In this case, it is reported that Saeed Ramzan did not seek permission from the Secretary, as required by the Ministry of Interior. By disregarding the regulations, Saeed Ramzan may face legal complications and further challenges in the ongoing investigation.
(Islamabad51-Newsdesk)